[NEW 2.0] How To Use The Manage Workers Page
In this lesson, you will learn how you can make changes to your staff's profile from your own profile page. Here you can modify the worker's information directly from the Manage Workers page.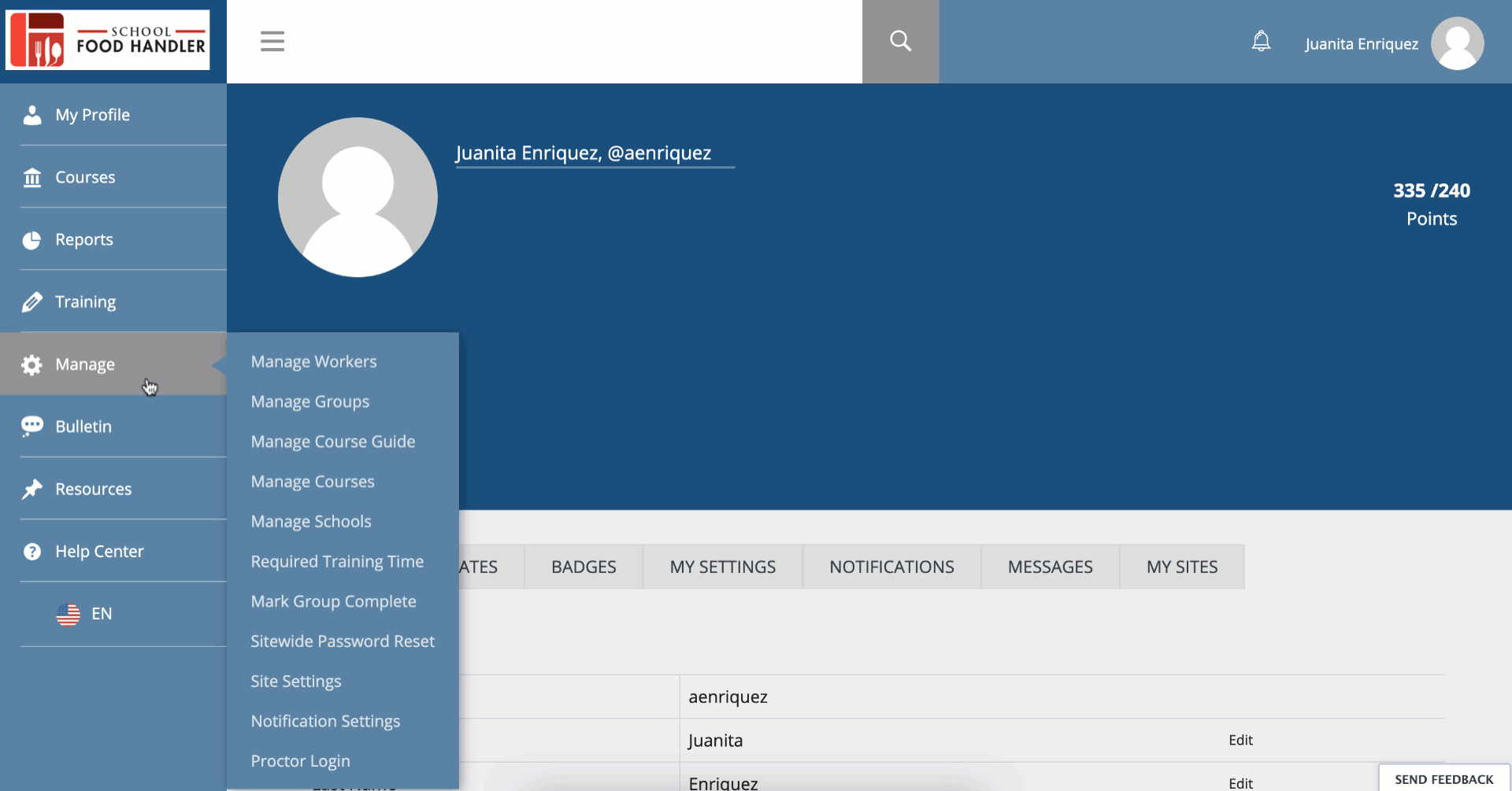 1. Hover your mouse over to Manage on the Left Navigation Bar.
2. Click Manage Workers from the menu bar that will appear.
3. Once you are on the Manage Workers page, you can use the filters on the top part of the page for an easy searching experience.
4. Once you find the specific user that you want to edit, hit the Edit button.
5. Do not be confused if you are back on your profile page.
6. To make sure that you are on the right page, the Username and the rest of the information below would be for the user that you selected to Edit.
7. Choose which item you need to make changes to and do not forget to Save your changes by hitting the Save button.